10 Amazing Kayak Destinations in the United States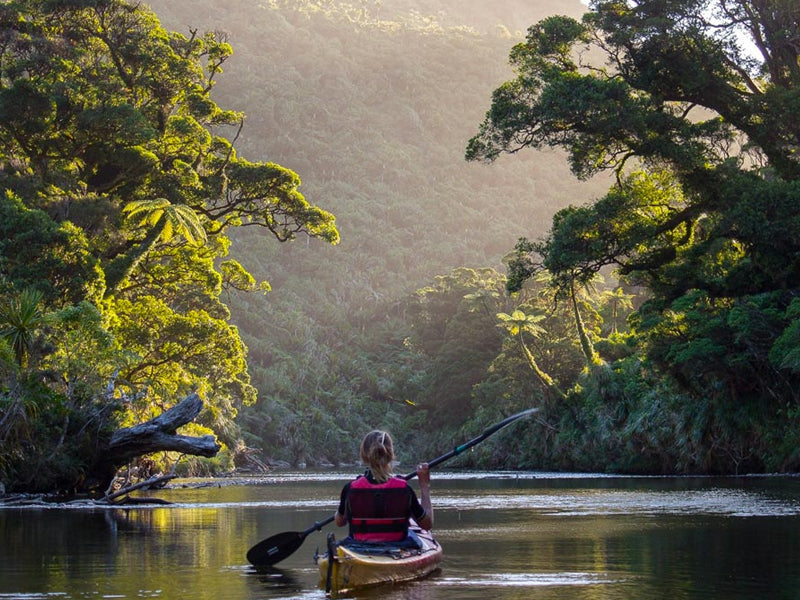 When it comes to planning your next big kayak trip, the United States has many options to choose from. Whether you're looking for an adrenaline rush, a trophy fish, a camping trip or just beautiful scenery, these locations are guaranteed to be unforgettable!
Here are 10 amazing locations in no particular order:
Prince William Sound, Alaska
Steeped in history and offering unparalleled mountain views, Prince William Sound lies within the Chugach National Forest, the second largest U.S. national forest. Wildlife abounds; if you're prepared for the cold, your bravery might be rewarded with a whale sighting.

Lake Chelan, Washington
A popular fishing destination, Lake Chelan got its name from the indigenous term for "deep water." Skilled and novice anglers can catch bull trout among many other native and introduced species.
The Chesapeake Bay, Maryland and Virginia
One of the world's largest estuaries, the Chesapeake Bay is home to fresh- and saltwater species. Quiet rural towns, winding creeks, and grassy wetlands provide leisurely flatwater paddling and wonderful birding for the avian-inclined.
 Devils River, Texas
A long-time favorite among kayakers, Devils River is actually partially subterranean before draining in the Rio Grande. Once called "the most unspoiled river in Texas," this remote wilderness is fiercely protected and still quite pristine.
Everglades National Park, Florida
This was the first national park in the country created to protect a sensitive ecosystem, and this legacy prevails. Most of the saltwater areas of the Everglades are no-wake zones, so you can expect plenty of peace, quiet, and maybe a manatee!
Eleven Point National Wild and Scenic River, Missouri
This diverse river is largely protected from development while still providing adequate access. A few modest campgrounds line the area, and dispersed camping is allowed in some spots. Smallmouth bass and other popular game fish await.
Na Pali Coast, Hawaii
Accessible only by foot or watercraft, this untouched gem is best explored by naturalists and ocean-lovers. Verdant, rain-carved mountains dominate the views, and paddle-up camping is allowed by permit during the summer.
Tuolumne River, California
The Tuolumne cuts through breathtaking Yosemite Valley and attracts advanced whitewater paddlers each year. Swimming holes lie between long stretches intense rapids, and you can even find Chinook salmon this far south.
Chattooga River, Georgia and South Carolina
In the spring, the ancient Blue Ridge Mountains offer a sea of mountain laurel to the banks of this gorgeous southern river. With Class I-V whitewater, large stretches are tucked into an emerald landscape as lush as a tropical rainforest.
Colorado River
This famous river cuts through seven U.S. states and part of Mexico. It transitions from wide and meandering to narrow with raging rapids throughout its length. A mecca for whitewater paddlers, kayakers of every type can find something to enjoy.
Have you paddled in any of these locations? We'd love to hear about it. Please tell us about them in the comments below!
Spread The Word & Pin It 😊
Leave a comment
Comments will be approved before showing up.