How to Properly Store Your Kayak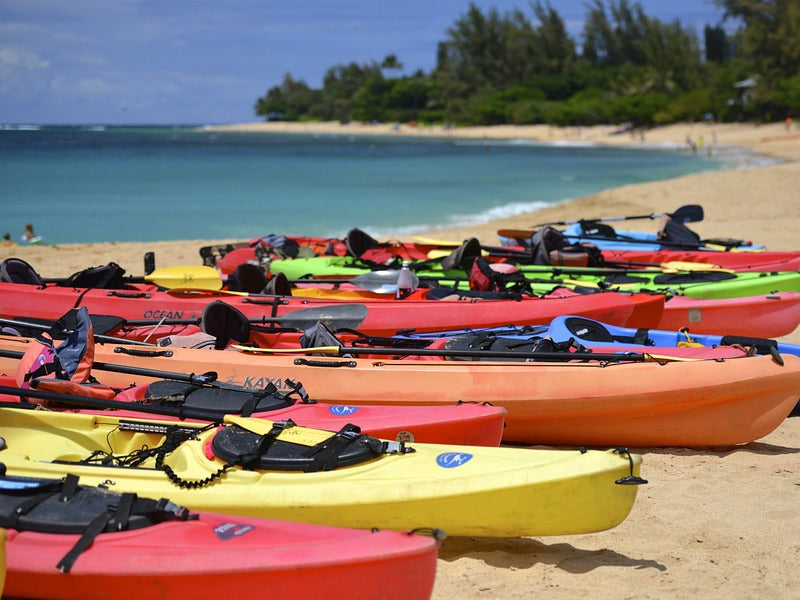 As is the case with all vehicles, the way you maintain and care for your kayak can mean the difference between a smooth ride and absolute disaster. Exposure to the elements will gradually wear even the best of kayaks down, and being stuck over water in a leaky or damaged boat is at best uncomfortable and at worst, downright dangerous.
A simple way to minimize natural damage to your kayak and prevent such issues is to store it properly with the help of a few essential tools including kayak wall racks and a cockpit cover.
Here are some essential steps for keeping your kayak in impeccable shape.
Protect it From Natural Threats
When storing your kayak, it is critical to steer it clear of a number of basic conditions:
Sunlight.

Ultraviolet (UV) rays from the sun can negatively affect the hull of any kayak over time, starting by fading the color and eventually deteriorating the material itself. The simplest way to defend against this is to store your kayak in the shade when you're not using it. 
Moisture.

 Sure, kayaks are made to get wet, but long-term exposure to moisture, can cause the materials to break down over time.
Excess heat.

 Pro-longed exposure to high temperatures can distort a kayak's shape.

Excess cold.

Low temperatures are better than high temperatures when it comes to kayak storage, but freezing can damage fiberglass kayaks that are also exposed to excessive moisture.
Cover it up
There's a few different ways to keep your kayak safe and covered, but the most obvious choice is a slip on cover that fully wraps around your kayak. Although a good option, it's a bit of an inconvenience to use when you're kayaking often, and there doesn't seem to be too many good covers available for purchase.

A simpler, more easy way to protect your "yak", especially when outdoors, is by shielding the entire kayak with a weather-resistant tarp. The tarp should be suspended above the kayak, instead of wrapped around it, to minimize it's exposure to moisture and possible mold buildup.
You can complement the tarp with a cockpit cover or drape that completely seals the cockpit opening of your kayak. The BEST Marine and Outdoors kayak cockpit cover is composed of anti-UV and anti-abrasion waterproof polyester, and is guaranteed to keep the inside of your kayak free of critters and any other outdoors debris.
The easiest, most simple way to store you kayak is to keep it indoors :)
Keep It Hanging
Leaving your kayak on the floor seems like an obvious way to store it, but doing so for an extended amount of time (especially in extreme heat or elements) can lead to unwanted moisture collection and distortion of the shape of the hull.
Building or purchasing a rack designed for kayaks is probably your best option. Not only will racks keep your kayak off the ground, but when used correctly, they will help your kayak maintain proper shape and optimal condition. Rack spacing should be roughly 35% to 45% the length of the boat. This will spread the weight of the kayak evenly and prevent unnecessary warping. Our BEST Marine & Outdoors Kayak Wall Racks were designed exactly for this purpose. Built of rust-resistant steel with nylon-covered foam padding, these racks were built to protect the very best kayaks.
Kayak hangers are another way to store your kayak by suspending it in the air. Although the thought of your kayak hanging from the ceiling sounds nice, unless you have very high ceilings, we find they're more of a nuisance that we always bump our head on.
Whichever technique you decide to try, make sure to distribute the weight evenly to prevent any deformation of your kayak. Also, make sure you're placing your kayak in an area that's easy to access!
Leave a comment
Comments will be approved before showing up.