Top 4 Small Boat Anchors of 2018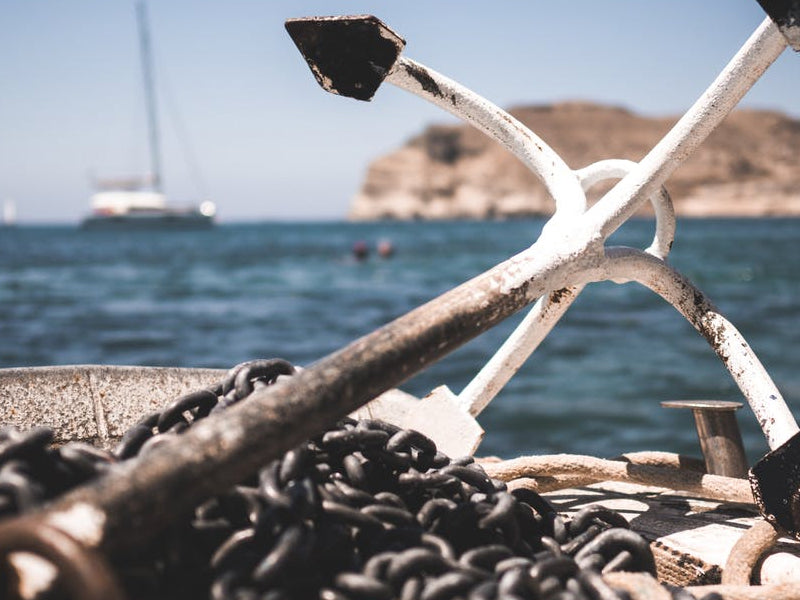 Getting blown away in a small boat by a strong current or rushing wind is not fun. If you've spent any time on a boat, you likely know full well just how harrowing an experience that can be. Luckily, there's a bunch of small boat anchors available that will help keep your boat still and in prime position.
But how do you know which anchor is best-suited for your boat when there are so many options? From size and weight to material composition and cost, this list details all of the most important factors you should consider when choosing the highest quality anchor.
Here's our list of the top 4 small boat anchors for 2018
 #4 Danielson Mushroom Anchor
With three weight options of 8, 10 and 15 pounds, the Danielson Mushroom Anchor is a decent choice for lightweight boats. It produces sufficient holding power in mud and sandy bottoms, but lacks gripping ability in rocky or weedy conditions. One of its standout features is its vinyl coating, which makes it resistant to rust and abrasion. It's a nice little anchor for the price, but unlike some of the other options on the market, this anchor doesn't come with a rope, bag or additional accessories
#3 Lindy Fishermans Drift Sock
While not necessarily considered an anchor, it made our list for its similar functionality. Unlike traditional anchors, this drift sock is made to drag behind your boat, slowing it down as it creates resistance in the water. Perfect for fishing, the Lindy original series drift socks come in different sizes ranging from 25-60" wide. The bigger your boat the bigger the sock you'll need.  
#2 Shoreline Marine #7 Slip Ring Anchor Kit
The Shoreline Anchor is a good choice for canoes, jet skis and other smaller boats. It's a galvanized anchor that catches the bottom surface with its angled flukes. This anchor weighs in at just under 10 pounds, and comes with 50 feet of rope and 4 feet of chain (an added bonus). Although, the anchor itself is strong and durable, it's a bit smaller than you'd expect and the 4 foot chain is prone to rust
#1 BEST Marine & Outdoors Folding Anchor
This grappling anchor from BEST Marine and Outdoors is arguably the crème de la crème for kayaks, canoes, jet skis, and really any small boat. With dimensions of 12 by 3 inches when closed and a weight of 3.5 pounds, it can easily fit inside limited spaces without any trouble.
Using this anchor is also extremely simple and requires little skill beyond opening its four flukes and locking the collar in place. What's more, it comes equipped with a nylon storage bag, 40 feet of sturdy marine-grade rope, and a buoy ball and stainless steel hook combo that lets you disconnect the anchor from your craft immediately and come back to it later.
Last but certainly not least, the anchor is made of galvanized iron, meaning it can withstand tough conditions and last for a long time.
Leave a comment
Comments will be approved before showing up.