Top Kayaking Destinations in the World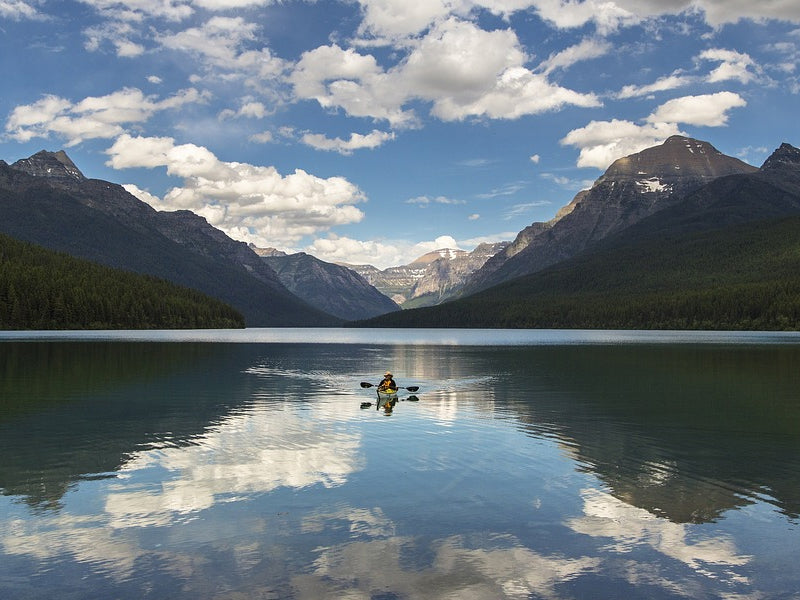 Kayaking isn't just an enjoyable hobby; it's also an incredible way to see some of the most beautiful natural destinations in the world. If you're looking for a way to expand your horizons and refine your skills on the water at the same time, then you're going to want to start by visiting some of the most thrilling and stunning kayaking destinations in the world.
Here are our top picks to add to your bucket list.
1.     The French Alps
Whether you're an expert or a beginner, the French Alps presents a fantastic location for kayakers from across the globe. If you're new to the boat, we recommend starting with the Ardeche run and working your way up to the Durance when you're feeling more confident. If you're an advanced paddler on the other hand, then there are plenty of places to explore in the French Alps. With stunning views of the mountain and fresh, clear water to enjoy, this is a must-visit destination for any avid kayaker.
2.     New Zealand
While New Zealand might not be close to home, it offers some of the most incredible kayaking experiences that the world has to offer. New Zealand's North Island is perfect if you're looking for a rainforest atmosphere, with rivers that are covered by trees from every angle. On the other hand, the South Island offers alpine mountains, valleys of classic kayaking experiences and stunning rolling hills. Whatever you're looking for in terms of challenge level, or scenery, New Zealand is sure to have something that appeals to you.
3.     Slovenia
If you're looking for some phenomenal sights and a great workout at the same time, then Slovenia has you covered. We recommend checking out the Soca river for crystal-clear water and plenty of challenging routes to explore. Although there's only one river to paddle in, it's one of the most beautiful you'll ever see. The Soca comes with various regions of difficulty to choose from, so you can plan your trip according to your skill level. There are even guided kayaking trips for when you're looking for a group experience.
4.     Uganda
The White Nile region of Uganda has grown increasingly popular among kayakers over the last few years, thanks to it's stunning water and fantastic waves. If you're searching for a place with amazing weather, warm water and plenty of fantastic communities to hang out with in your spare time, then you can't go wrong with Uganda. You also don't have to be the best kayaker around to thrive on the White Nile, as it's a great destination for beginners too!
5.     Ottawa
Finally, if you're looking for a serious kayaking challenge then head over to Canada for huge rapids, incredible waves, and some serious thrill-seeking. The Ottawa River isn't only a fantastic place for kayakers to explore, it's also one of the safest big-water destinations in the world too! Over the summer months, the Ottawa river is a particularly compelling place to visit, thanks to the growing community of avid kayakers that gather to share stories and make new friends.
Leave a comment
Comments will be approved before showing up.