What To Wear Kayaking: Winter Edition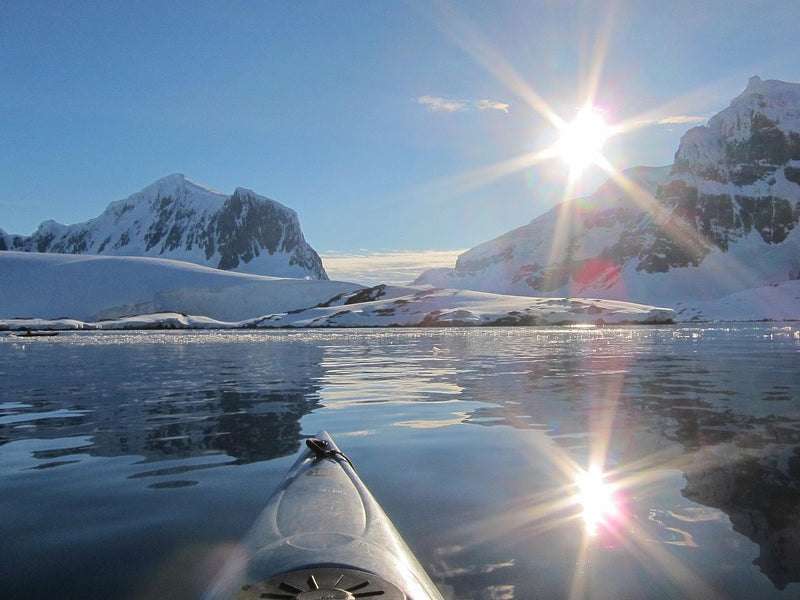 Winter is here, the weather is cool and the water temperatures are dropping. Keeping warm and finding clothes that are great at resisting water is key to keeping safe while enjoying your winter kayak trips.
Obviously winter is different in certain parts of the world. This article may not apply to everyone, but if you live in a colder environment and enjoy paddling regardless of temperature, the following items can be a great help.
Deciding what to wear kayaking in this kind of weather can be tricky, but there are a few simple tips you can follow to make the most of your winter kayaking experiences.
Spray Skirt
If you're using a sit in kayak, you'll want to make sure that the water stays out of the kayak as much as possible, especially if it's cold. Adding a spray skirt to your kayak can eliminate water from getting into your kayak and will keep your bottom half as warm as possible. 
Check Out The Top Selling Spray Skirts On Amazon
Dry Suit
In the event that your kayak tips over, the waves are crashing on top of you, or you simply get stuck in rainy or snowy weather conditions, having protection between your body and the elements is a must. Investing in a dry suit may be your best bet. They're costly upfront, but they'll more than pay for themselves if you're a frequent winter kayaker.
Check Out The Top Selling Dry Suits On Amazon
Paddling Jackets
Maybe a full dry suit is too expensive or unnecessary, but you still want basic protection from the elements. Well a paddle jacket might be best for you. Paddle jackets won't keep you dry if fall in the water, but they're typically tight around the neck and wrists, and do a decent job of keeping your upper body dry. 
Check Out The Top Selling Paddling Jackets On Amazon


Wetshoes
Even though you may kayak in sandals or barefeet in the summer, if the water is cold, you need to protect your feet. No one likes cold feet, so investing in wetshoes that do the job is very important. Similar to a dry suit, neoprene boots will keep your feet warm and dry.
Check Out The Top Selling NRS Wetshoes On Amazon
Head Wear
The rest of your body is warm and dry, but what about your head? There's no specific hats made for winter kayaking, but we suggest getting something that's waterproof and capable of covering your entire head and face. 
Check Out The Top Selling Winter Head Wear On Amazon
Gloves
Regular winter gloves probably won't do the job in cold, wet wintry conditions. Just like many of the items mentioned above, gloves made of neoprene is the way to go. Not only are most neoprene gloves 100% waterproof, they'll keep your hands nice and warm as well. 
Check Out The Top Selling Neoprene Gloves On Amazon

Do you have any recommendations on winter gear that you find useful? Let us know in the comments below!
Disclosure: BEST Marine and Outdoors is a participant in the Amazon Services LLC Associates Program, an affiliate advertising program designed to provide a means for sites to earn advertising fees by advertising and linking to Amazon.com. This means if you click on the links above and purchase an item, we will receive an affiliate commission at no extra cost to you.
Leave a comment
Comments will be approved before showing up.