In Turbulent Times, Kayaking Heals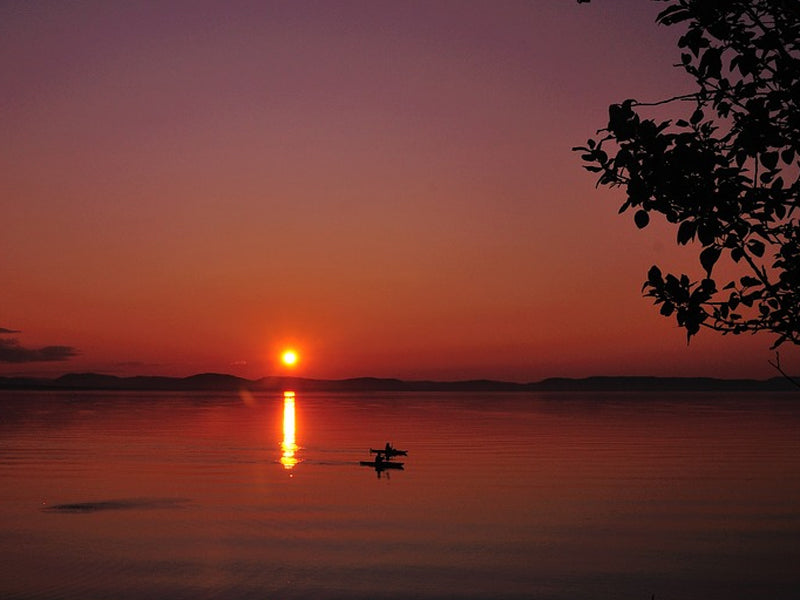 We've all seen them…you know, the TV ads, the billboards, the emails and online messages from companies you've never heard of – all promising to bring a deeper sense of calm and peace to your life.
They offer courses, pills, bracelets, nutrition plans and counseling sessions. Or…vacation getaways, new home appliances, club memberships and more. Heck, some even pledge to review every aspect of your life and then set up regular coaching sessions to help you get a handle on it all.
And then you get the invoice; helping people to eliminate stress and worry is big business these days. All signs point to it getting bigger as time goes on.
Make no mistake – this is all well and good! Leading a healthier, more relaxed life is definitely the way to go. Especially nowadays. And we know that different approaches to that challenge work for different people.
But let's talk about kayaking! It's easy and can be relatively inexpensive to get started. All you really need are the basics – a decent boat, a great paddle, a quality PFD, maybe an anchor, and a solid understanding of paddling safety basics.  
No car top carrier for your boat? No problem. Kayak transportation systems – whether roof pads or roof racks – are readily available and easy to install. In no time at all, you'll be on the water chillaxing!
Best of all, no matter what level paddler you are, the pay-offs are immediate: You get a total body work-out – abs, shoulders, back, legs, arms – while releasing mental and physical stress with every stroke of the paddle.
It's well documented that kayaking, where you're usually right next to nature – promotes a sense of deep relaxation no matter where or when you go. Even the simple act of boarding a kayak can lower your stress level.
And there's more. By taking a few minutes to do some easy, deep breathing exercises before beginning to paddle, you will calm your mind and send increased volumes of oxygen to all areas of your body. Instantly, your mind will become noticeably more sharp. Thoughts about worrisome things begin to fade as you gaze out to the water, your paddle in hand and plans in place for your journey. The transformation away from being stressed out and anxious to feeling calm, more balanced and fully aligned has begun.
So before you get commit yourself to an expensive routine involving fancy fads or medication, consider kayaking. There's a reason it's fast becoming one of the most popular sports in the world. It's great fun for the family, too, and a simple way to create memories that will certainly last a lifetime.
See you on the water soon!
Spread The Word & Pin It 😊
2 Responses
Leave a comment
Comments will be approved before showing up.