Kayaking Healed My Body, Heart and Mind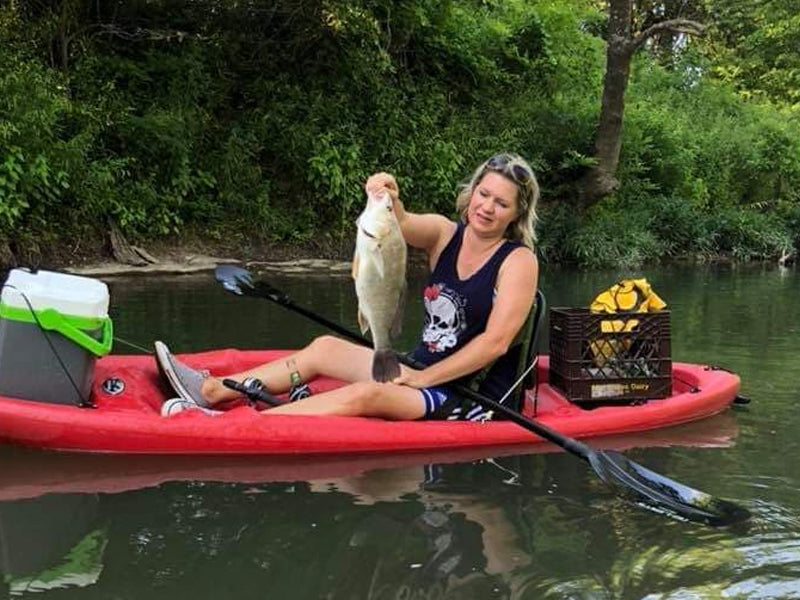 My name is Christina Walker and this is my story...
In 2009 I was diagnosed with Alveolar Soft Part Sarcoma. I was 39, a mother of 3 boys and happily married with a career I loved. I was given a 20% chance I would live 5 years tops. We have always been an active family. Sports, camping, fishing and anything else that allowed us to be outside. After 6 years of fighting, 18 surgeries, and traveling to Texas and Oklahoma non stop for treatments, I was Cancer free!   


However my body had been through a lot.

I had my chest opened up to remove wedges from both lungs and then wired shut. Multiple surgeries in my Iliac region to remove tumors. The last and biggest surgery was to remove my pelvis and use my right thigh muscle as a flap for reconstruction. 

After a long recovery I was ready to enjoy the great outdoors again. My husband and I love to fish together. I went shopping one day and came home with 2 cheap starter kayaks, and so the adventures began. 


The kayak allowed me to use my upper body, but also helped me regain strength in other muscles. I could wade out far enough to slide on to my kayak without too much effort. Not only did it help to heal my body, but my heart and mind as well.

There is nothing more spiritually awakening than staring at a blue sky, taking a deep breath of clean air, and letting your fingers run at the sides of your kayak in cold water taking in all of Gods glory!

We have made this a family affair. My oldest son and his wife, my youngest son and his fiance, and my middle son all have kayaks. We can not wait until our grandson is old enough to join in as well.

We have made so many memories that I will cherish forever. 
Thanks!
2 Responses
Leave a comment
Comments will be approved before showing up.