Ready to Escape? Start Kayaking Today!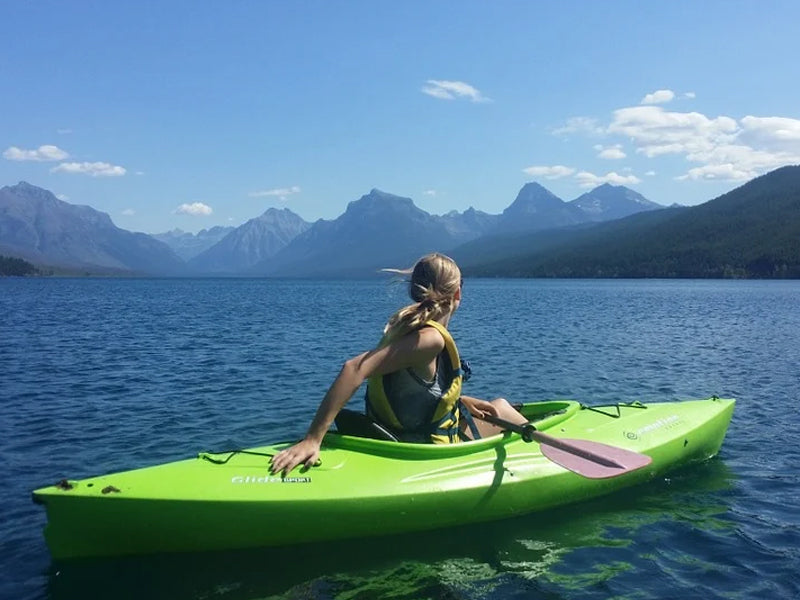 If one truly great thing happened in 2020, it would probably be that tons of people around the world discovered kayaking for the first time – and now they're hopelessly in love with this amazing sport!
The numbers continue to skyrocket. In fact, recent trends show that more than 25 million Americans are now into one of the common paddle sports, a massive explosion in popularity in just under 10 years.
Social Distancing:  Problem Solved with Kayaking
Last year, COVID brought more kayaking newbies out than ever before in history.
Obviously, social distancing restrictions limit our ability to socialize and relax with family, friends and others. As a result, the normal stresses of daily life can start to accumulate, leading to unwelcome changes in your own mental health and in the positive, loving relationships you have with those around you.
That's where kayaking comes in! For starters, most lakes, rivers, larger ponds and certainly ocean shoreline, provide plenty of room for a group to chat and have fun together safely.
Many people have said that this – the chance to just shoot the breeze and laugh with others in person, and not always through texting, or Zoom, or social media or even the telephone – has been an incredible blessing.
Some compare kayaking with friends to being on a "beautiful oasis" in the midst of the desert of isolation that COVID has delivered. Few things readily provide this kind of opportunity today.
Escape From Reality
All experienced kayakers understand the rush you get the minute you're out on the water in a kayak. The refreshing breeze on your face, the clean air, the rocking of the waves and being so close to nature. An added plus is the great physical work-out that comes with paddling a kayak. It's all there.
As you slowdown from the hectic life you've left on shore, your mind and body are literally tingling with excitement. The oxygen is coursing through your body. Endorphins are doing their thing. You're being wrapped in a soothing sense of calm.
It's no wonder so many people want a piece of this action!
Starting Out Kayaking: Simple and Inexpensive
What we've seen here at Best Marine & Outdoors is that most folks start out kayaking for the first time because their friends or family have described how much fun it is.
Getting started with kayaking has never been easier or less expensive. Today you can get fitted with everything you need for an initial investment of less than a thousand dollars. Totally worth it in our opinion.
Besides your "yak", most beginners start shopping for a personal flotation device and a decent paddle. These two items are perhaps the most important when it comes to having the right gear for kayaking.
Many states across the US have strict rules around the need for boaters to wear a PFD at all times on the water. So it pays to get a good one and to make sure your kids each have one, too.
Your paddle is also super important. Lots of outfitters will help you make the right decision as far as which type and length to get. One thing is certain though, you want one that's durable, light-weight and easily stored.  
Storage racks, roof racks, kayak covers, an anchor and other gear are also important, but not necessary for beginners.
Naturally, there's a whole lot more we could say on how to prepare for your first kayaking adventure, but the information above is a great place to start.
For now though, we will leave it there and simply say, welcome aboard if you're a newcomer. We're glad you've discovered kayaking!
Spread The Word & Pin It 😊
Disclosure: BEST Marine and Outdoors is a participant in the Amazon Services LLC Associates Program, an affiliate advertising program designed to provide a means for sites to earn advertising fees by advertising and linking to Amazon.com. This means if you click on the links above and purchase an item, we will receive an affiliate commission at no extra cost to you.
3 Responses
Leave a comment
Comments will be approved before showing up.