The Kayak Float Plan (Downloadable)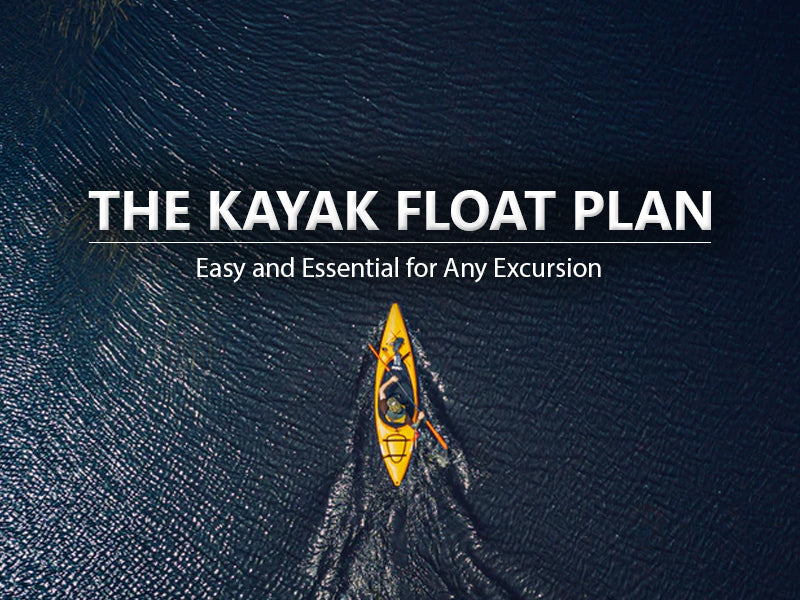 Any time you plan to kayak for more than a couple of miles from shore in conditions that may turn, a float plan is a "must."
It's a way to let someone onshore know where you plan to kayak, when you plan to return, who else is in your group, and more.
CLICK HERE TO DOWNLOAD A FLOAT PLAN
File (or give) a copy of your float plan to a friend or other reliable person before you start your excursion. Some people also leave a copy of their float plan (face down) on the dashboard or front seat of their automobile in the launch parking lot.
Do not file a float plan directly with the U.S. Coast Guard.
If you don't arrive at your stated destination at the time you've indicated and rescue personnel need to be dispatched to locate you, they will have a valuable document to use in the process.
A float plan does not need to be fancy and you can easily download a template from the internet.
It typically includes the following information:
✔️ Description of the kayaks in the group (size, color, make, any identification numbers displayed on the kayaks, material composition of the boats – fiberglass, for example)
✔️ Total number of people in the paddling party
✔️ Your destinations along the way, including a sketch or description of the general route to be taken
✔️ Contact information for each person in the group (full name, ages, genders, any medical conditions or pertinent disabilities, mobile phone numbers, addresses, emergency contact information for each)
✔️ Timeframe of the outing, start to finish
✔️ Name and location of the launch ramp where you'll put in. You might even wish to take a photo of the put in with your phone for sending later if needed.
✔️ Your auto vehicle's location, make, model, year and license plate number
✔️ Any emergency gear or flares you will have onboard.
For added safety, the U.S. Coast Guard urges that all paddlers place an "If Found" sticker on their kayaks.
Why? If your boat is found unmanned and/or adrift, the information on this label will allow emergency responders to confirm if someone is actually in trouble and to collect information to help immediate search efforts.
First responders deployed in search of unmanned paddle craft divert resources away from actual lives in distress.
Email iffoundsticker@d13cgaux.net to get FREE "If Found" stickers to help label your boat.
As you can see, a float plan is an extremely easy but important document to prepare and share.
Taking that one extra step could save lives and costly rescue efforts in the event your paddling excursion goes off track.
Remember, a float plan is meant to be a description of your general plan for a given outing. Certainly you can still be flexible once on the water.
Either way, it's a great idea, though. Not only will filing a float plan give you even greater peace of mind while paddling, but your friends and family will be comforted knowing they have a way to reach you if the need arises while you're out there.
Enjoy!
Leave a comment
Comments will be approved before showing up.