What to Wear Kayaking: Spring Edition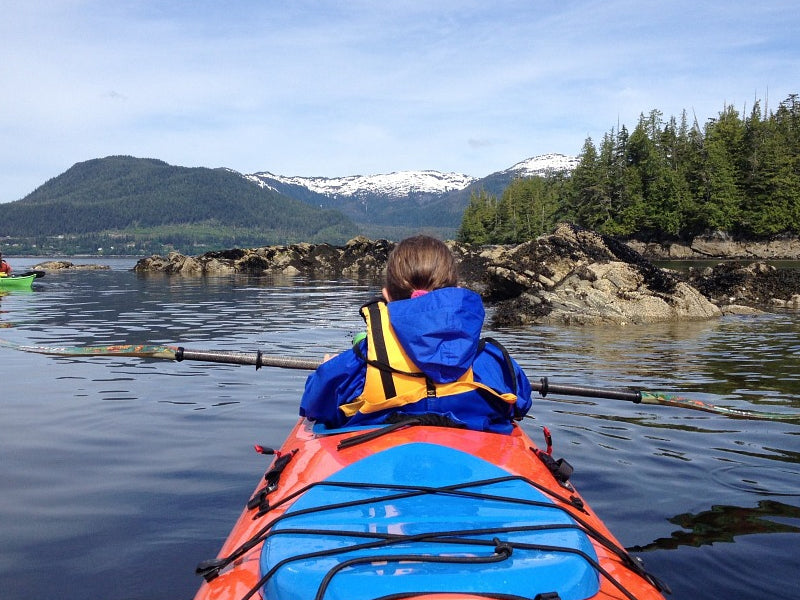 Spring has sprung and though the weather is warm, the water near you may still be quite cold. Keeping dry and finding clothes that are great at resisting water is key to keeping safe while the water is still heating up.
If you stay in your kayak at all times, you'll run into no issues whatsoever wearing whatever you normally would wear kayaking. If for some reason you end up falling out of your kayak, you'll want to make sure that you're bundled up and protected from the chilly waters below.
Deciding what to wear kayaking in this kind of weather can be tricky, but there are a few simple tips you can follow to make the most of your spring kayaking experiences. Here's how to dress for kayaking during spring:
Use a spray skirt





If you're using a sit in kayak, you'll want to make sure that the water stays out of the kayak as much as possible if it's chilly. Adding a spray skirt to your kayak can eliminate the problem of water getting into your kayak and will keep your bottom half as warm as possible.





Protect against the sun





Just because the water is still cold doesn't mean that the sun isn't out and shining. Wearing a

BEST Marine & Outdoors trucker hat

or sunscreen (or both) will protect your skin. Even though this isn't a spring specific tip, it's worth mentioning that you should be wearing sun protection all year long.





Wear layers





Using a couple of thin layers instead of one really thick layer of clothing will help you dry off faster. Fabrics like neoprene and fleece work well, but beware of cotton. This popular shirt material is heavy when wet and can actually draw heat from your body. No matter how many layers you decide to wear, be sure to bring a windbreaker to pit over your layers to keep the wind at bay.





Neoprene socks





Even though you may kayak in chacos or barefoot in the summer, if the water is cold, you need to protect your feet. Wearing neoprene socks and waterproof shoes will keep your feet warm. No one likes wet socks, so investing in pieces that will dry quickly is key.





Dry suits for very chilly waters





If you're in a typically chilly climate and the water won't be warming up until June, investing in a dry suit may be your best bet to keeping dry while the water is still frigid. They're costly upfront, but they'll more than pay for themselves if you're a frequent kayaker. If a full dry suit isn't your cup of tea, opt for a set of paddling bottoms that will keep your lower half dry instead.
Following these easy tips will keep you happy, safe, and warm on the water until summer comes along.
1 Response
Leave a comment
Comments will be approved before showing up.